6. Land

The high percentage of cooperative land ownership in Zurich contributes to the city's socio-spatial balance. Land is removed from speculation, curbing gentrification and keeping inner-city apartments affordable. Large, contiguous sites allow for the collective use of urban green spaces.
Cooperative organizations own around 9 percent of Zurich's buildable land and 18 percent of the city's housing stock. Owning entire neighborhoods is key to cooperatives' resilient, long-term planning practices. Organizations can rehabilitate or redevelop their housing stock in phases over several decades. This sustainable occupancy policy allows lower-income groups to remain in place.
The majority of Zurich's cooperative organizations acquired their land from the 1920s to the 1950s. Today's low rents directly result from the low initial purchase price of the land, as the rent calculation is based on the initial price and not on the current market value.
Concurrently, that same land ownership guarantees cooperatives' AAA credit rating precisely because the theoretical market value of the land has increased approximately a hundredfold since purchase. Cooperatives can finance redevelopment projects by rescheduling debt backed by land, even though the land is not for sale due to the cooperatives' commitment to nonspeculation.
The garden city model of urban planning, premised on rejecting the individual parcel, best exemplifies the promise of collective land ownership. Under cooperative stewardship, generous collective landscapes and playgrounds are accessible to the public and enjoyed by residents.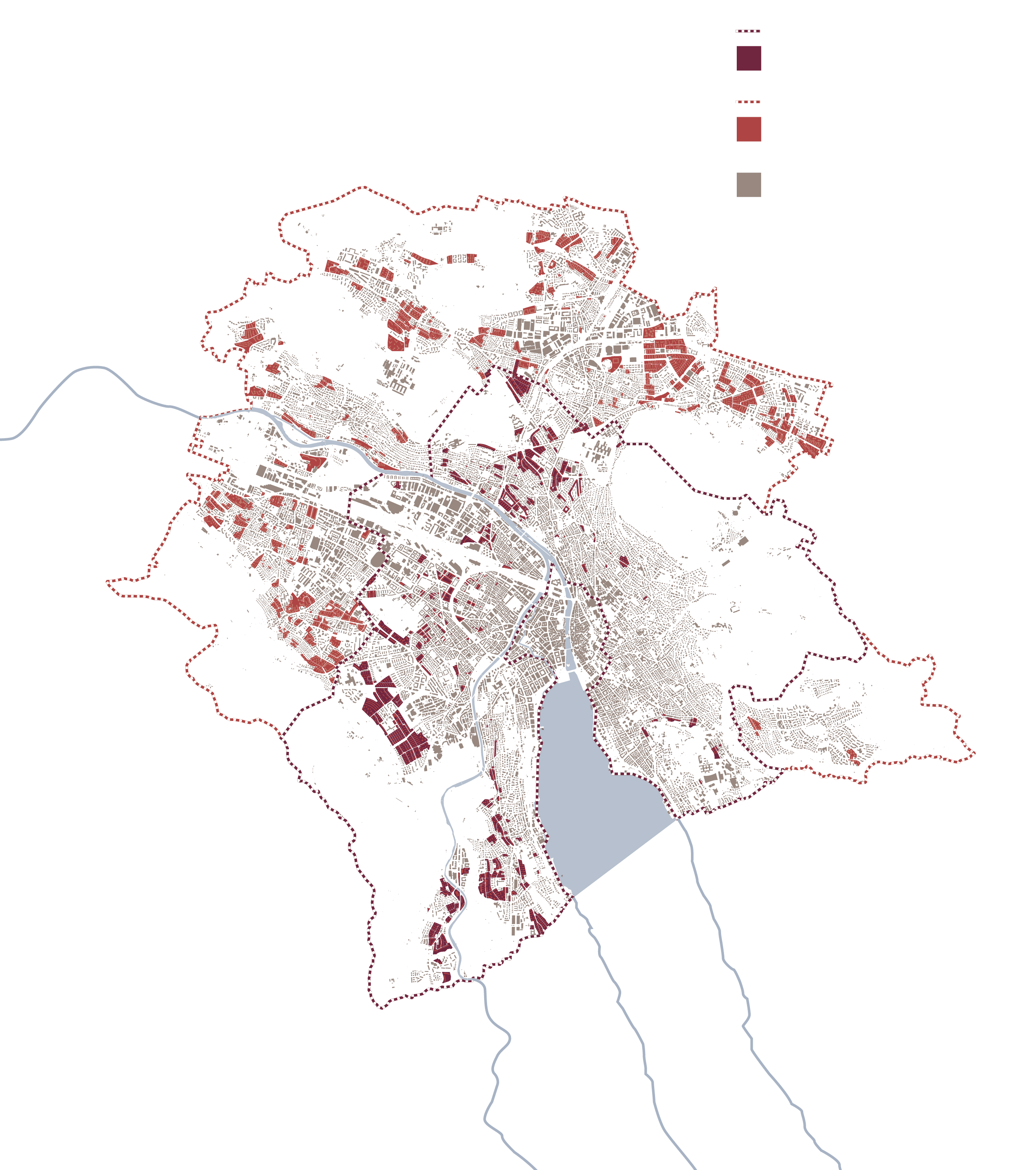 Since 1910, cooperatives have acquired 70 percent of their land on the private real estate market and obtained 30 percent from the municipality. Of that 30 percent, 19 percent was purchased and 11 percent granted through leaseholds.
Around 2010, land prices in Zurich became too expensive for cooperatives to be able to develop and operate a building under the rules of nonspeculation. Since then, land access for coopera­tives has depended on municipal action: either through leaseholds of municipal land, a Special Area Plan or the Appreciation Tax.
7. Zoning
Outright ownership of land is a legal construct for assigning rights and responsibilities of individual or juridical persons to a piece of property, defined as a part of the earth's surface and registered in a deed. The collective private property of cooperative organizations is a hybrid of ownership and rental models: residents are both collective shareholders and individual renters.
Leasehold of Municipal Land
A leasehold (Baurecht) is a legal arrangement by which the land owner grants rights to use of land against payment of rent. In Zurich, leaseholds of municipal land are usually granted for 62 years, extendable by 30 years. For the municipality, this ensures long-term control of urban development. For cooperative organizations, it ensures access to buildable land that today has become expensive and virtually impossible to come by, even as money is cheap.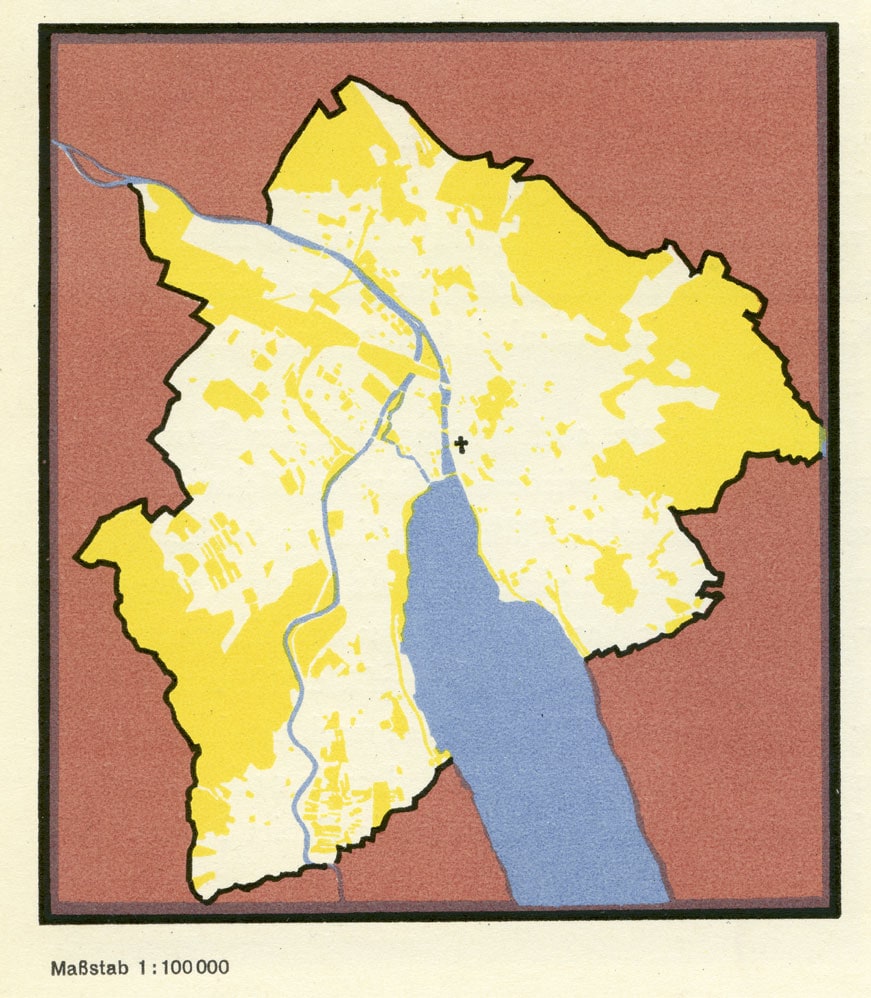 The land owned by the City of Zurich includes not only land in residential areas but roads, infrastructure and forest. From the turn of the twentieth century onward, the City of Zurich has supported cooperatives through a policy of land reserves, possible because of low land prices. Between the urban expansions of 1893 and 1934, the share of land owned by the municipality (excluding streets and squares) rose from one-eighth to over one-third of the total urban area. Cooperative organizations had preferential access to this land, either through large plots or favorable prices. Cooperatives also benefited from the urban expansion of 1934 because it turned cheap agricultural land into buildable sites with amenities and infrastructure. In the 1950s, the City of Zurich halted the sale of municipal land. From 1965 onward, it systematically granted leaseholds.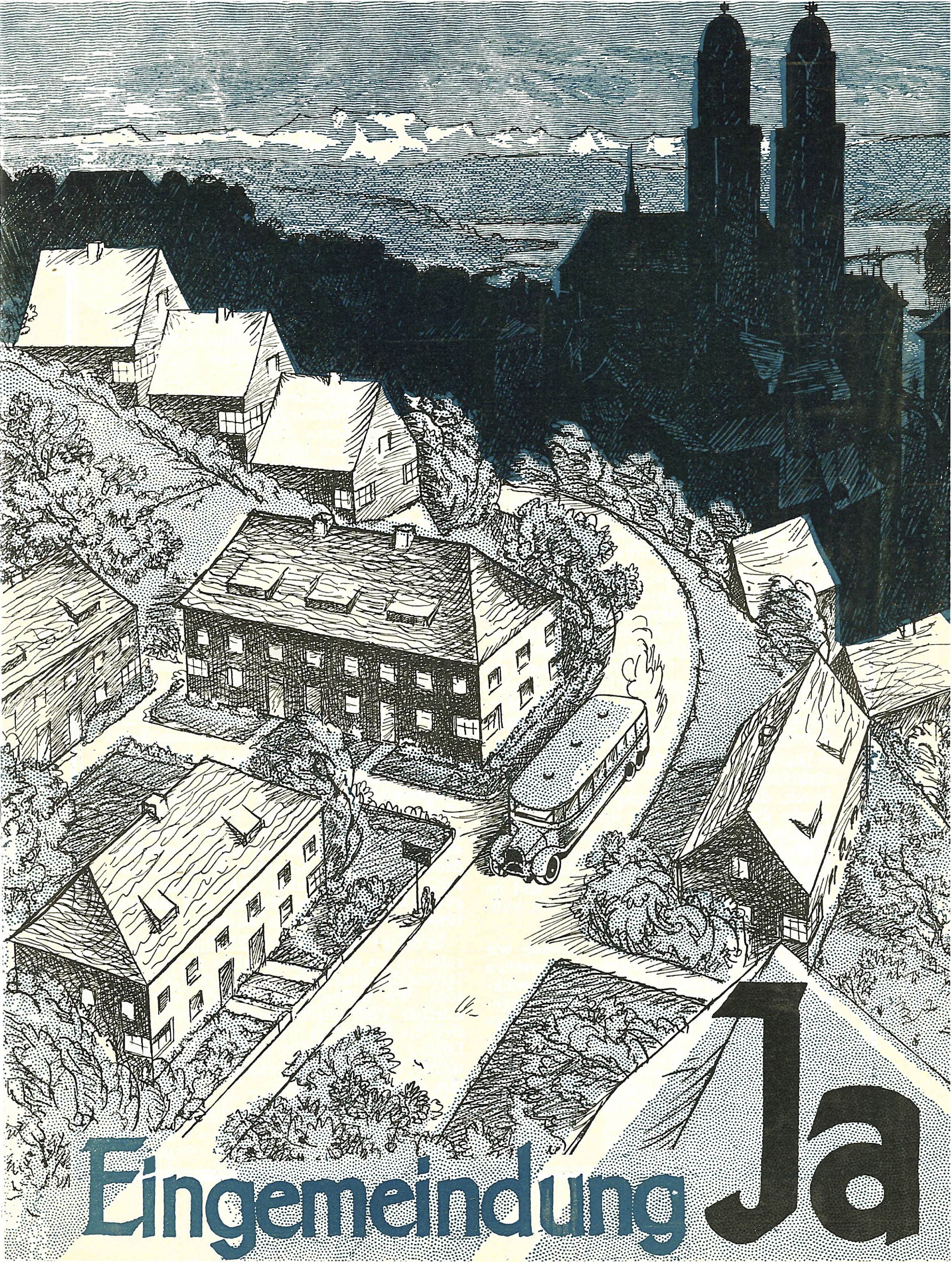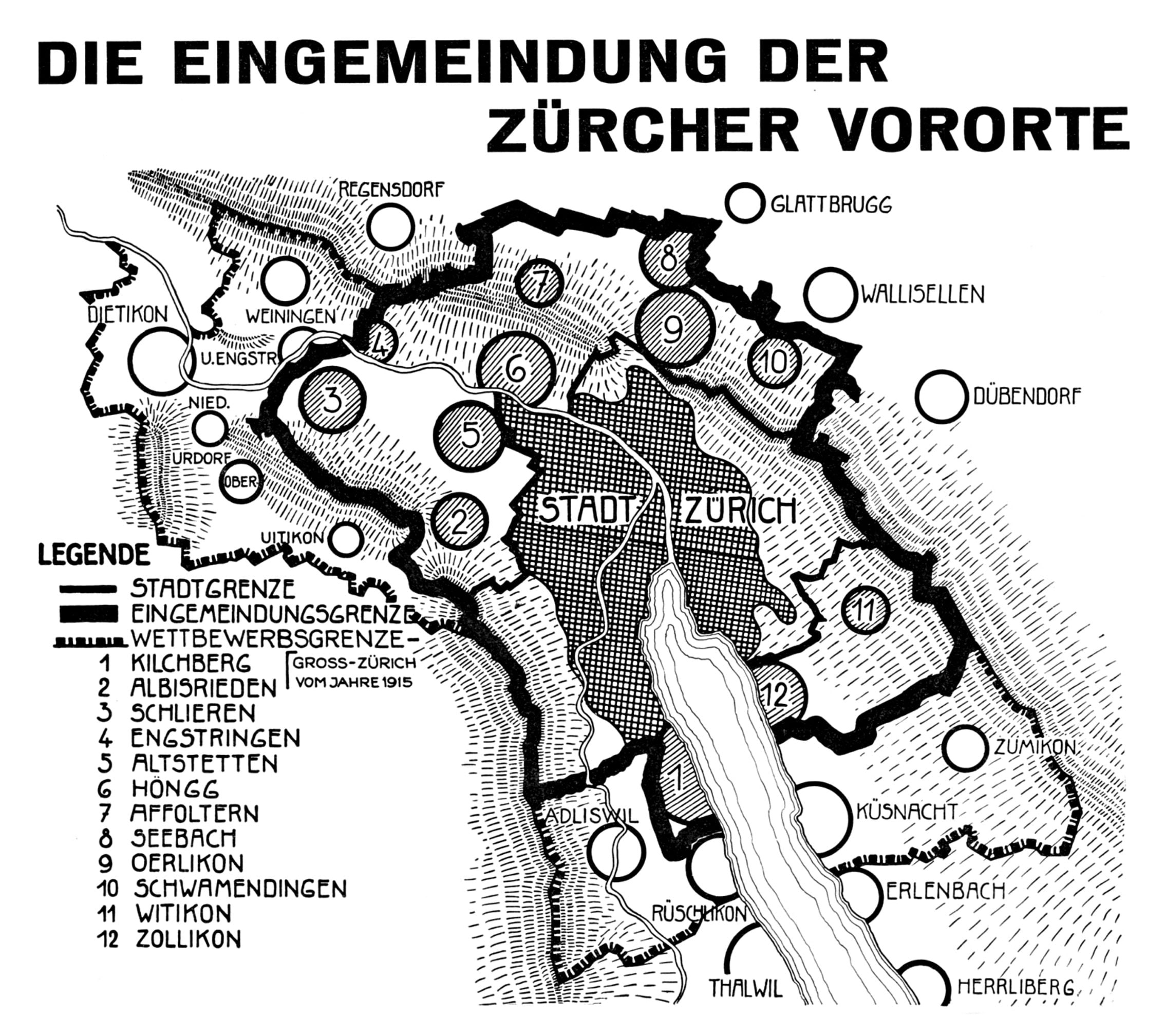 Better urban design and bus service were used to make the case for incorporating neighboring towns and villages into the city of Zurich. A referendum to approve this was rejected by voters, but a second urban expansion was nonetheless put in place in 1934.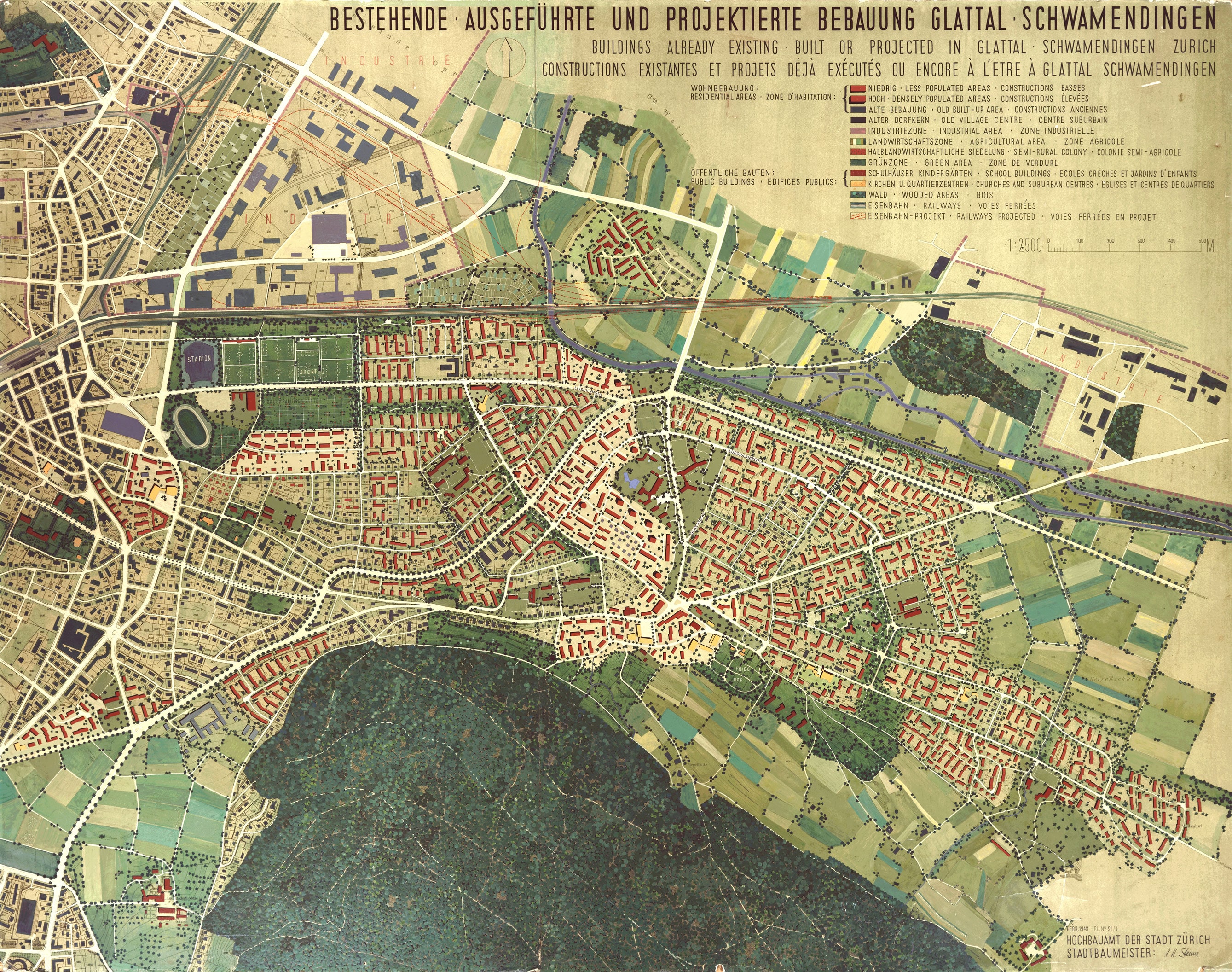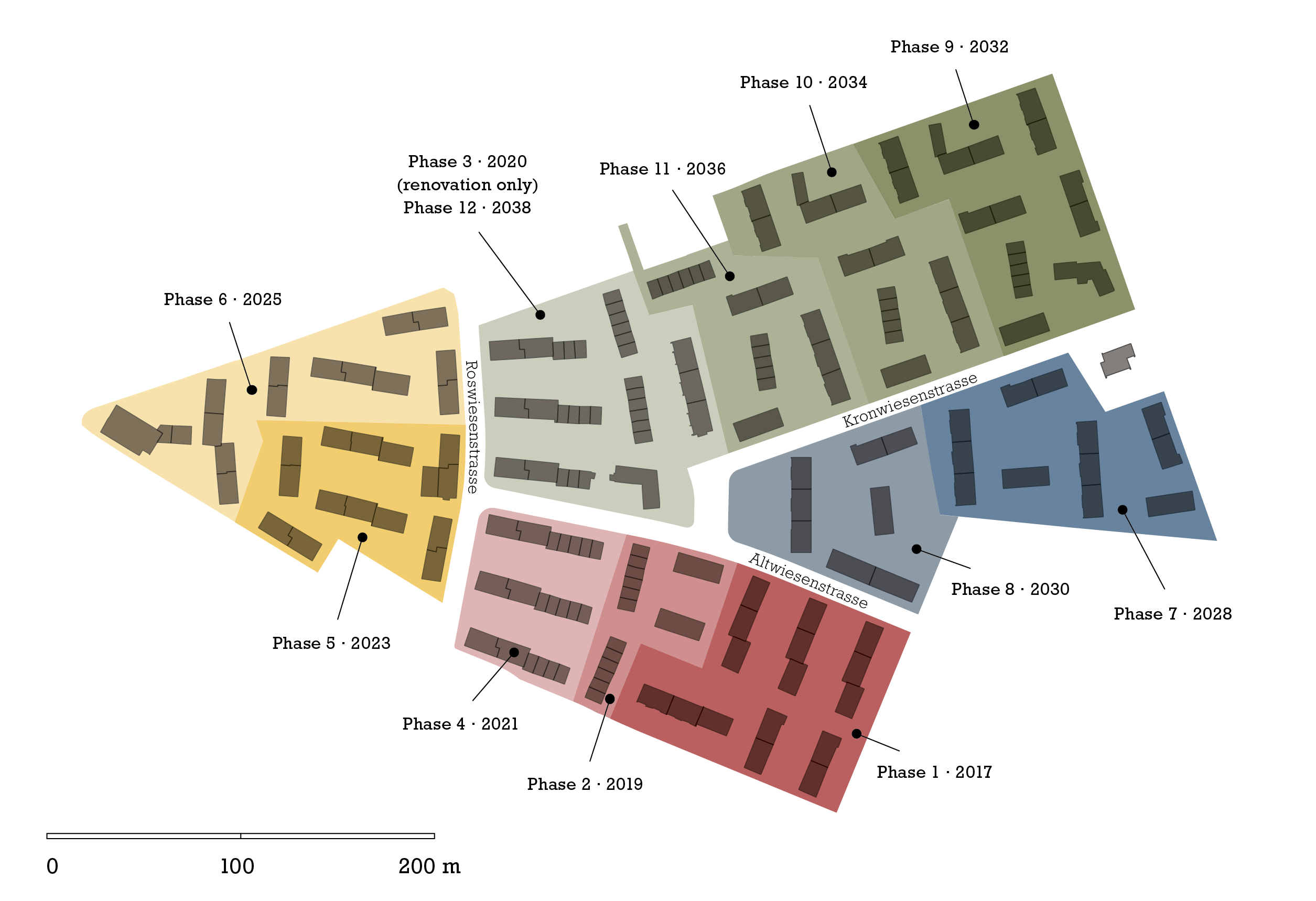 The size and long-standing ownership of land in Schwamendingen allows Baugenossenschaft Glattal Zürich (BGZ), a cooperative organization founded in 1942, to pursue a phased renewal of its housing stock over 23 years.


Research: Anna Derriks, Sanna Kattenbeck
https://cooperativeconditions.net/